KATHY THORTON
Kathryn Ryan Cordell Thornton (Ph.D.) (born August 17, 1952 in Montgomery, Alabama) is an American scientist and a former NASA astronaut with over 975 hours in space.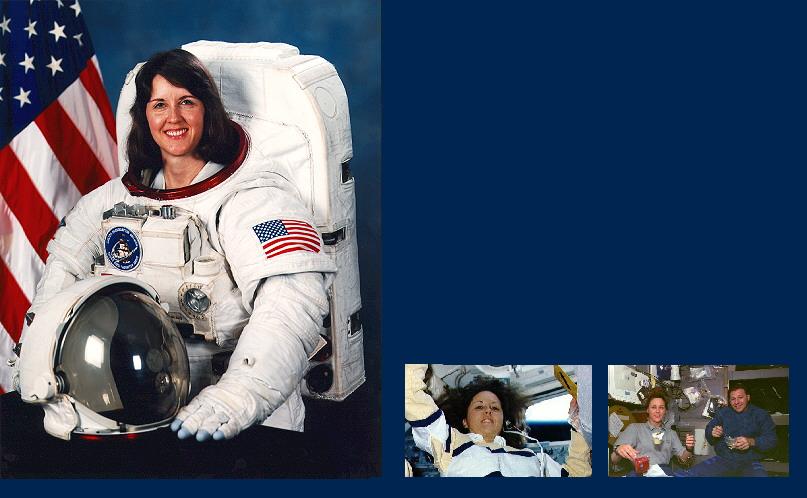 NASA EXPERIENCE:
Other occupation Physicist
Space time 40d 15h 14m
Selection 1984 NASA Group
Missions STS-33, STS-49, STS-61, STS-73
Dr Thornton graduated in 1974 from Auburn with a bachelors degree in Physics she went on to log 21 hours of extravehicular activities (EVA). She is currently the Associate Dean for Graduate Programs in the University of Virginia School of Engineering and Applied Science. From who She Holds a Masters and PHD.
Click On Each Astronauts Name to Learn More about them:
*Thomas "Ken" Mattingly *Clifton Curtis 'C.C.' Williams *Henry "Hank" Hartsfield *James Shelton Voss *Nancy Jan Davis *Kathryn Ryan Cordell Thornton