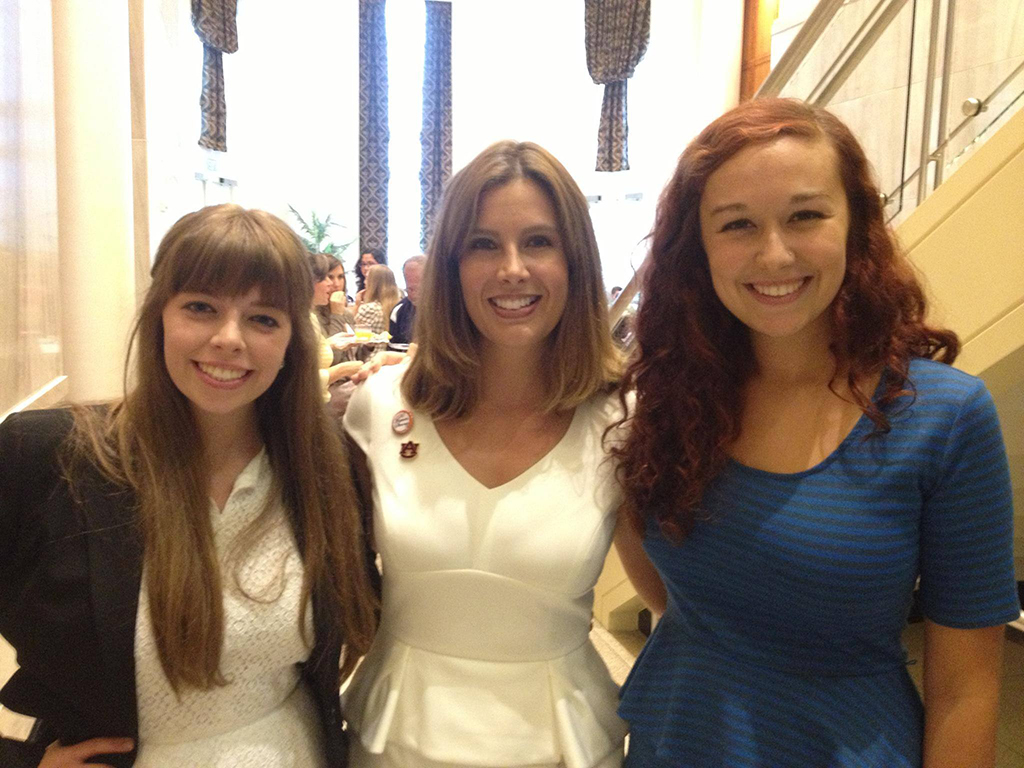 Access Chronus Mentoring Platform
One of the most important elements of our 100+ Women Strong program is the opportunity for members to mentor female engineering students. These mentoring relationships enable students to learn from the personal experiences of successful female professionals who have gone before them. Most often, female students do not leave engineering because of academic difficulties; rather, they report  they simply do not see themselves as engineers or do not think they will enjoy the engineering profession. The relationships that have resulted from the mentoring component of 100+ Women Strong have already proven to be an important and meaningful experience for those students who seek a mentor.
"Being a part of the 100+ Women Strong mentoring program is an amazing privilege. I have the pleasure of mentoring two outstanding, talented young ladies, and it has been inspiring to watch them grow and achieve success. I am extremely honored to share my professional and life experiences with them, and I look forward to watching their careers and lives unfold and blossom," said Rachel Moss, '96 Industrial and Systems Engineering.
"My mentor relationship has far exceeded my expectations. It has been an invaluable part of my Auburn experience, giving me a meaningful connection with a woman who is an example of what I hope to be in the future," said Bethany Bittinger, junior in Aerospace Engineering.
"I knew that 100+ Women Strong could introduce me to a network of inspirational women engineers, but I had no idea I would gain a backbone of support, a sounding board for issues in life, and other mentees that I could connect with. My mentor inspires me to be the best at what I do and she motivates me on a daily basis, and that is the beauty of a successful mentorship," said Katie Brown, junior in Polymer and Fiber Engineering.
Becoming a Mentee
Click here if you would like to be mentored by of one of our 100+ Women Strong members. You will be directed to a website to set up a profile and search through preferred mentors!!!
Becoming a Mentor
Current 100+ Women Strong members interested in becoming a mentor should email Teresa Carden at
teresacarden@auburn.edu to request an invitation from the mentoring platform.
If you would like to become a mentor by joining 100+ Women Strong please visit our home page to learn more.
Please feel free to email me with any questions you have!