The Pavements and Materials Engineering graduate certificate (pending approval), offered through the Department of Civil Engineering, is available to both degree and non-degree-seeking students who are interested in continuing their education but may not be ready to commit to a master's degree program. If a student chooses to pursue a master's degree, all academic credit earned from this certificate may be applied toward the graduate degree.
A student who earns the certificate will have advanced knowledge and experience in the areas of asphalt materials, pavement evaluation, design, construction, and analysis. Students will develop the necessary skills to interpret and assess information presented in scientific literature related to pavements and materials while obtaining practical experience in the communication of scientific and technical concepts in written format.
You are eligible to apply if you hold a bachelor's degree in civil engineering (or equivalent) from an institution of recognized standing. Exceptions may be approved if the student has the background needed to succeed in the graduate engineering courses. You must also have a GPA of 3.0/4.0 or higher for the last 60 semester hours in a BS program (students who do not meet the GPA criterion may still be eligible to enroll if they have significant experience outside of the classroom).
To complete the program, students must select one of the following specific areas:
- Pavement Design
- Pavement Management
- Pavement Materials
- General (any three courses from Pavement Design, Design and Production of Asphalt Paving Mixtures, Advanced Pavement Design and Rehabilitation, Pavement Management and Rehabilitation, Pavement Construction, Advanced Characterization of Pavement Materials, Infrastructure Sustainability)
To apply, fill out the online graduate application at app.applyyourself.com/?id=auburn-g.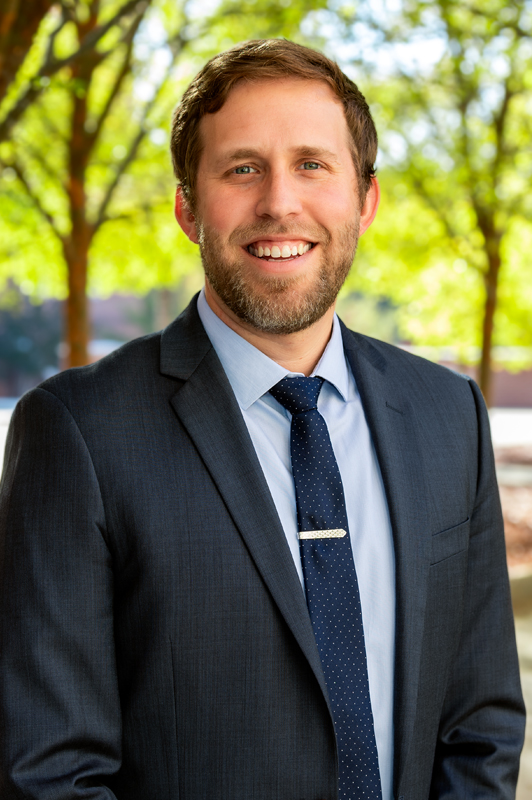 For more information about this article, please contact Benjamin Bowers (left) or Fabricio Leiva (right).