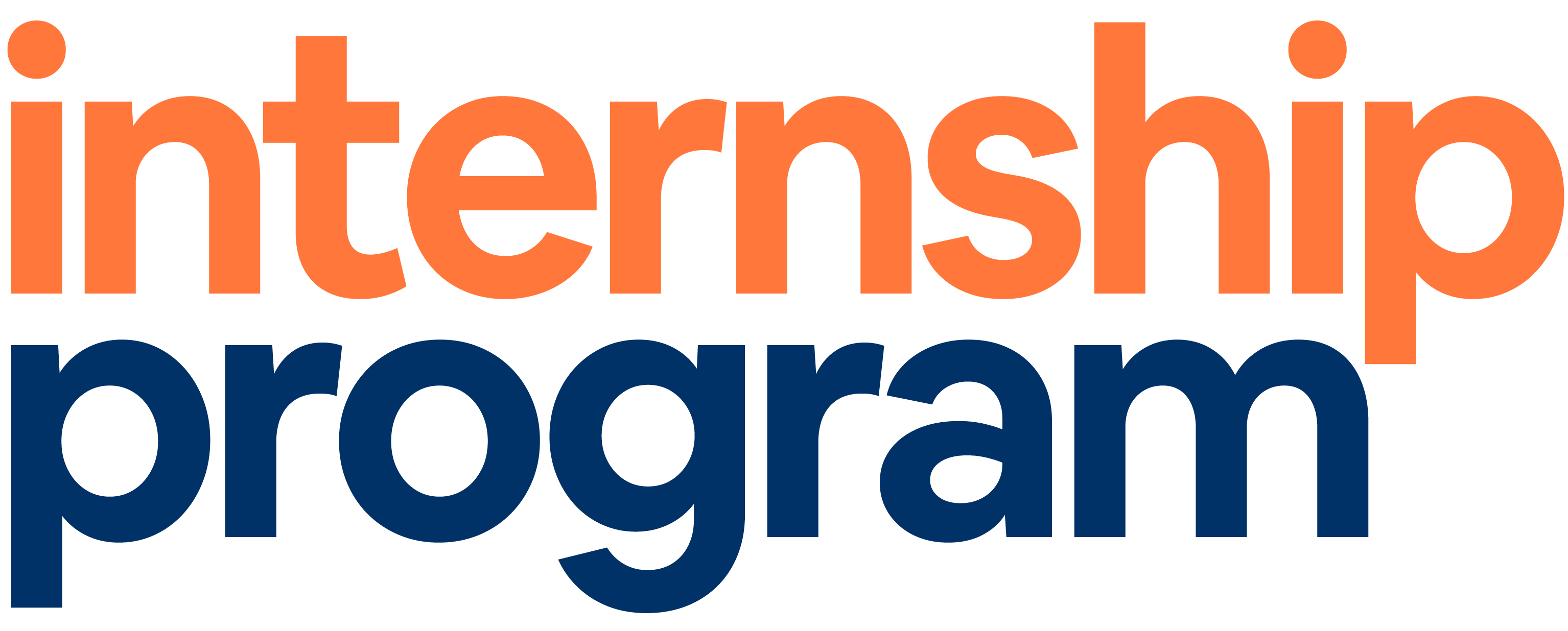 INTERNSHIPS are one-semester professional work experiences that offer meaningful, practical work related to your field of study or career interest.
Have you secured an internship for a future semester?
Already completed an internship?
Internships can take place during a fall or spring semester, but typically take place during the summer. You are eligible to intern as early as the summer after your freshman year, although some employers may prefer students who have completed more in-depth coursework.
QUICK FACTS
Most Engineering internships are paid. The median reported internship salary is $23/hour based on the 2022-2023 academic year.
Internships are typically 10-12 weeks and can take place any semester.
Over 100 companies recruit intern students each Fall and Spring semester.
In recent years, starting salaries for Auburn Engineering students with co-op or internship experience were 8% higher than students with no professional experience.
WHAT'S THE DIFFERENCE BETWEEN INTERNSHIP AND CO-OP?
Internship
One semester commitment.
Internships typically take place only during the summer semester or 10-12 weeks but can happen during fall and spring semesters as well.
Internships may be part-time or full-time.
Internships provide a broader overview of work life.
Internships allow students to spend time at different companies.
Students can intern as early as the summer after their freshman year
Students do not pay tuition during internships and are enrolled in a 0-credit hour course to maintain student status.
Co-op
Three-semester commitment with the same company.
Co-op takes place year-round and students gain up to 1 year of experience and is a full-time work experience.
Co-op students have the opportunity to develop an in-depth skillset and manage their own projects during their work terms.
Companies give more responsibility to co-op students due to the longer period of time spent at the company.
Engineering students are ready to apply for co-op positions during their sophomore year.
Co-op students receive priority registration status and are able to register each semester during the early registration period for priority students.
Students do not pay tuition during co-op work semesters and are enrolled in a 0-credit hour course to maintain student status.
Complete the Professional Experience Interest Form
You will have the option to indicate interest in four areas: co-op, internship, undergraduate research, and global experiences. A staff member from each area will reach out based on your selection(s). CDCR offers two Canvas courses to support your job search for co-op and internships called Co-op Ready and InternReady. 
Meet with an Engineering Career Coach

Need more individualized support? Whether you are just beginning to learn about internships and consider the possibility or you are well on your way to seeking and securing an internship, you can meet with an Engineering Career Coach for guidance in the process.
Where to Search
Target your internship search by identifying criteria for your search. Consider focusing on a particular industry, position type, and/or location. This will help you effectively market yourself to the specific employers you're interested in. Focus on no more than 10 - 15 organizations at one time.
Search Tools, Resources, and Events
View opportunities featured by CDCR on Handshake:
Recruiting Timeline
Internship application deadlines vary, often depending on specific industry areas and organization types. It is best to identify potential organizations of interest early in the fall semester to determine where the deadline might fall and proceed accordingly.

This timeline outlines a typical on-campus recruiting schedule for each academic year.

Sample recruiting timeline

| | |
| --- | --- |
| Early September | Recruitment activity begins |
| September | Peak volume for on-campus recruiting events |
| October | High-volume on-campus recruiting activity continues |
| November | Reduced on-campus recruiting activity |
| December | No on-campus recruiting activities |
| January - February | High volume for on-campus recruiting events |
| March - April | On-campus recruiting continues, typically for "just-in-time" hiring |
Once you secure an internship, you should complete the following steps:
1. Report your Internship! Complete the form below, which will include providing a copy of your job offer letter.
2. Enroll in the Engineering Internship Course, ENGR 3920 (UG) or 7920 (GR). Enroll for the semester in which you will be completing your internship - fall, spring, or summer. ENGR 3920 is a 0-credit hour, $0-fee course that documents your internship experience on your transcript. 
Benefits of ENGR 3920 and 7920

Maintain enrollment as a student and connection with the University while at work
Allows you to request placing your scholarships on hold and dining plans can be removed while you are at work
Receive a certificate to commemorate your achievement
Receive structured feedback on job performance and guidance to convey performance strengths on your resume using the SkillSurvey Career Readiness competencies
Access to ENGR 3920 Canvas course providing resources for your internship experience
Topics Covered in ENGR 3920 and 7920

Job onboarding documents and materials
How to network, leverage your work experience, and make the most of your internship
Positive work habits
Resources for personal and career development
Strategies for the transition between work and school
How to respond to inappropriate interactions or experiences in a workplace setting
3. Celebrate at SignENG Day. Once you report your internship, we also hope you will celebrate with us at the upcoming SignENG Day event, which takes place during Engineering Spirit Week each semester. Make sure to see event details and register.
Steps to Obtain Work Authorization
Conduct an internship search | Check out the resources above for How to Search. Stay in communication with your Engineering Career Coach, Academic Advisor, and International Student Advisor to help you prepare for and engage in the search.
Obtain a written internship offer letter from a company or organization.
Obtain Curricular Practical Training (CPT) application form at the Office of International Students and Scholars Services.

Obtain signature approval from your department
Register for ENGR 3920 (undergraduate) or 7920 (graduate) Engineering Internship Course (0-credit) during the semester you will engage in the internship
Complete and submit your CPT application
Confirm CPT work authorization approval - reviewed by the Office of International Students and Scholars Services.
When Should I Accept the Internship Offer?
The Office of International Students and Scholars Services cannot process your CPT application until after your enrollment in ENGR 3920. If ever in doubt about the timing of your internship offer acceptance, meet with an Engineering Career Coach to strategize your plan. In all circumstances, make sure you do not complete any hire paperwork or company orientation until after your CPT application is processed and approved.
Do I Need to be Enrolled in Classes During My Internship?
Fall and Spring Semesters
Part-time internship | Enroll in ENGR 3920 or 7920 (0) and additional courses to remain a full-time student
Full-time internship | Enroll in ENGR 3920 or 7920 (0) + COOP 4920 (0) to remain enrolled as a full-time student
Summer Semester
Part-time and full-time internships | Enroll in ENGR 3920 or 7920 (0)
You are not required to enroll in additional coursework during the summer for internship reporting or work authorization purposes
Co-op + Internship Events