Andrzej Nowak, professor and department chair of civil engineering, received an honorary doctorate from his alma mater, Warsaw University of Technology. This is the highest academic distinction awarded by a university in Poland.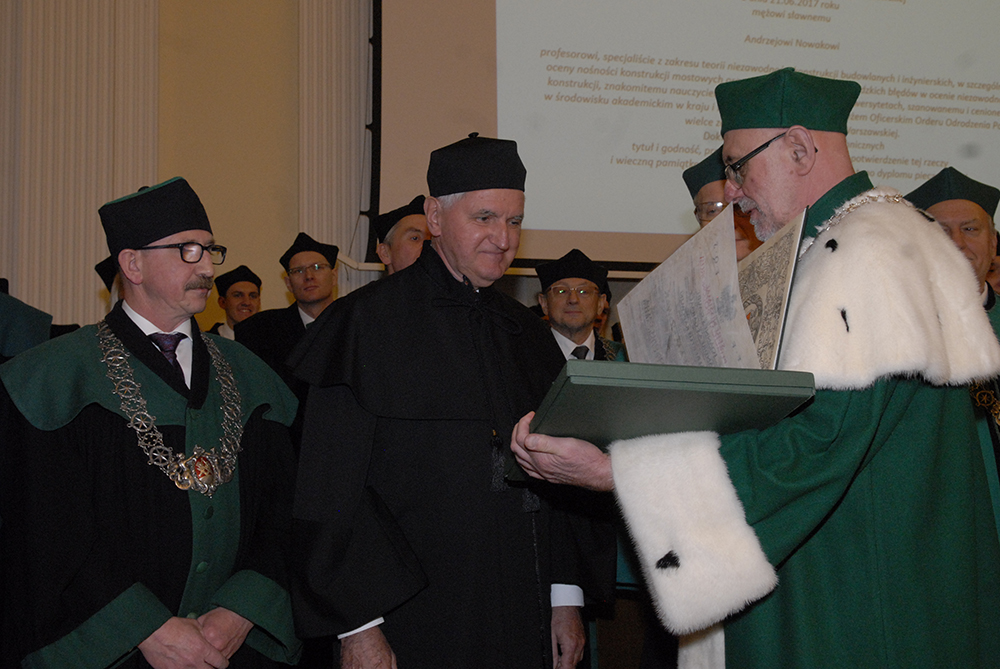 Andrzej Nowak
Recipients are selected through a stringent process among academic professionals across Poland. The selection committee evaluates each candidate's research contributions and societal impact within the country. 
Nowak is the 70th person in the university's history to receive the honor.
Nowak's research specializations include risk analysis, reliability index, code calibration, bridge engineering, bridge loads, field testing and weigh-in-motion measurements.
"This distinction is truly fitting of Andy's contribution and service to academia," said Christopher B. Roberts, dean of the College of Engineering. "He is a true scholar who is well-deserving of this international recognition, and he is an outstanding representative of the College of Engineering."
Previous recipients include Olgierd Zienkiewicz, a pioneer of the finite-element method, and Marie Skłodowskac Curie, who shared in two Nobel Prizes for her work in nuclear chemistry and discovery of the elements radium and polonium.  
Media Contact: ,
smithmp@auburn.edu
, 334.734.9381