Ahmed honored as Educator of the Year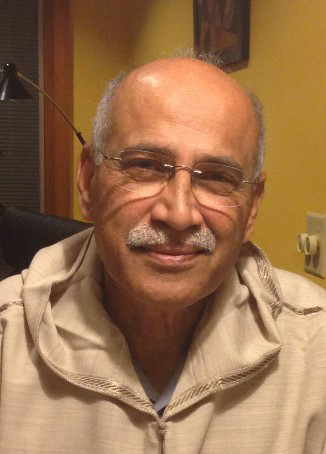 Anwar Ahmed
Anwar Ahmed, professor in the Department of Aerospace Engineering, was named this year's Konrad Dannenberg Educator of the Year from the Greater Huntsville Section of the American Institute of Aeronautics and Astronautics. The award is given to recognize an individual who has demonstrated outstanding service to education and the promotion of math and science within the community. 
Ahmed was nominated for leading Auburn's aerospace engineering wind tunnel activities and for his long-standing commitment to science, technology, engineering and mathematics outreach. Ahmed is also heavily involved in student engagement projects, including wind tunnel testing of unconventional aerodynamic configurations, robotics, rockets, drones and road vehicles.
In addition to advising graduate students, Ahmed has been an avid supporter of undergraduate student projects, especially those requiring wind tunnel testing and instrumentation, such as the University Student Launch, Design Build Fly and the solar racing car teams. Ahmed also served as the faculty advisor for Auburn's student branch of the Sigma Gamma Tau honor society and has been a coordinator for E-Day and local high school science camps.  In addition to providing wind tunnel testing support to students from Auburn, the University of Alabama in Huntsville and Tuskegee University since 1998, Ahmed helped establish the rockets and robotics program for 4-H youth under the Alabama Extension Service. In 1995, Ahmed was also among the first to propose and create the Design Build Fly competition, in conjunction with Michael Selig, a professor from the University of Illinois at Urbana-Champaign.
This marks the fourth consecutive year an Auburn faculty member was chosen for the prestigious award.    
Konrad Dannenberg was a German-American rocket pioneer who was an avid proponent of education in the community, an active AIAA member and a prominent figure in the aerospace community.
Media Contact: ,
smithmp@auburn.edu
, 334.844.2220