Committee garners AIAA national recognition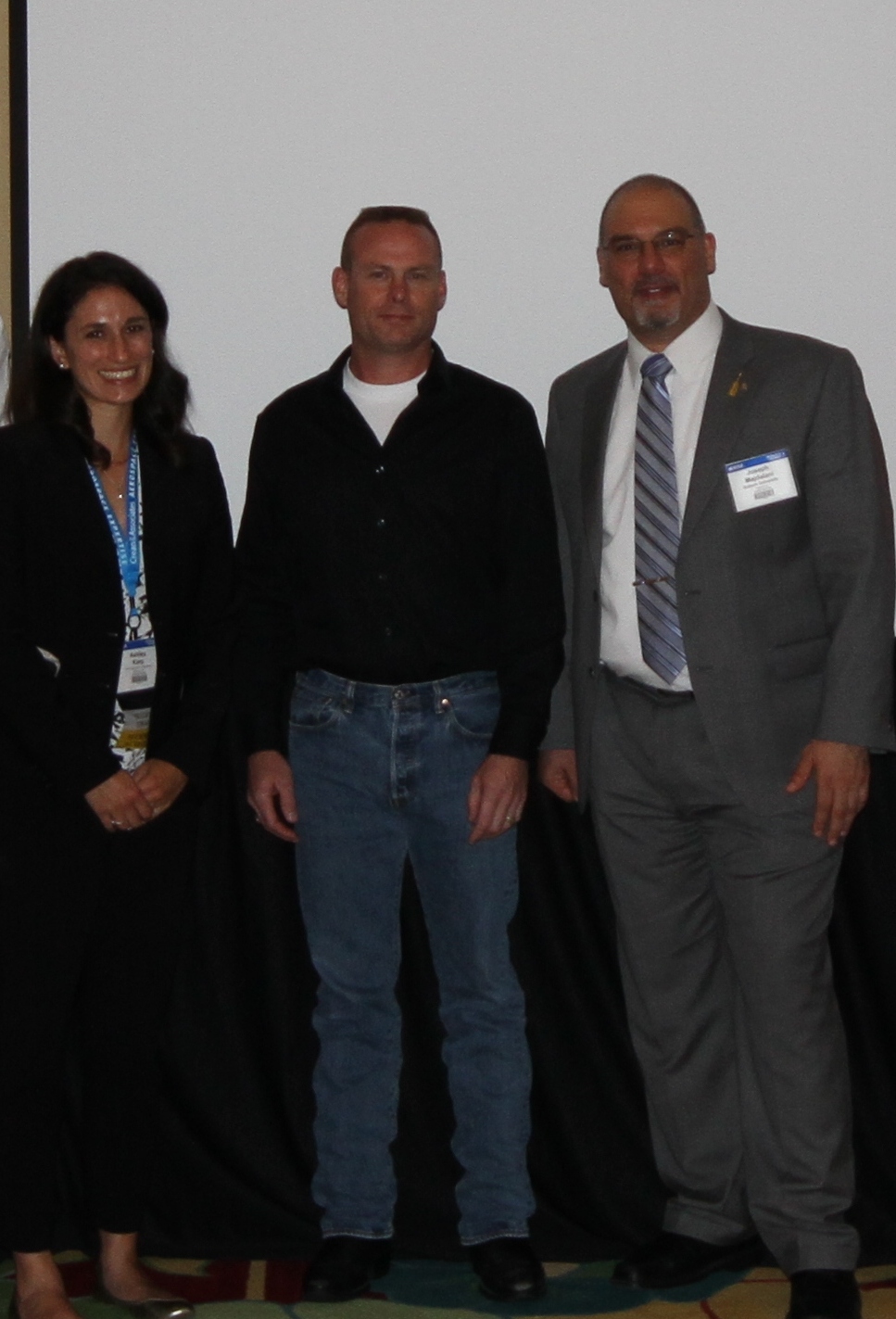 From left to right: Ashley Karp, propulsion engineer and incoming chair of the hybrid rockets technical committee; Robert Shotwell, chief engineer of the Mars Program; and Joseph Majdalani, Francis chair of the Department of Aerospace Engineering and chair of the hybrid rockets technical committee.
The American Institute of Aeronautics and Astronautics hybrid rockets technical committee, chaired by Joseph Majdalani, Francis chair of Auburn University's Department of Aerospace Engineering, was named the organization's "Technical Committee of the Quarter." The committee was selected out of 71 technical committees that serve the aerospace community at the national level.
"This truly is an honor for our committee to be selected as TC of the Quarter," Majdalani said. "I am extremely proud of the impressive work our members contribute every year on our committee, and look forward to continuing to grow our efforts in the future."
The committee strives to promote excellence, innovation and expertise in the design, modeling and testing of hybrid propulsion systems. The current HRTC comprises of 48 members who regularly meet at the AIAA Propulsion and Energy Forum.  Their next meeting will be in Atlanta in July 2017, where they will host 11 sessions and one short course on hybrid rocket propulsion and combustion, to be taught by Majdalani for the seventh time. 
The committee has made an impact on the AIAA by pioneering a "virtual product" initiative that includes videotaping all conference sessions and posting them side-by-side with conference paper publications on the AIAA online database. They also hosted special sessions and sponsored several student workshops, engaged students in science, technology, engineering and math-related activities involving hybrid rockets. Majdalani will be completing his two-year term as chair on May 1, 2017, to begin his service as the 2017-2019 chair of the solid rockets technical committee.
Media Contact: ,
smithmp@auburn.edu
, 334.844.2220