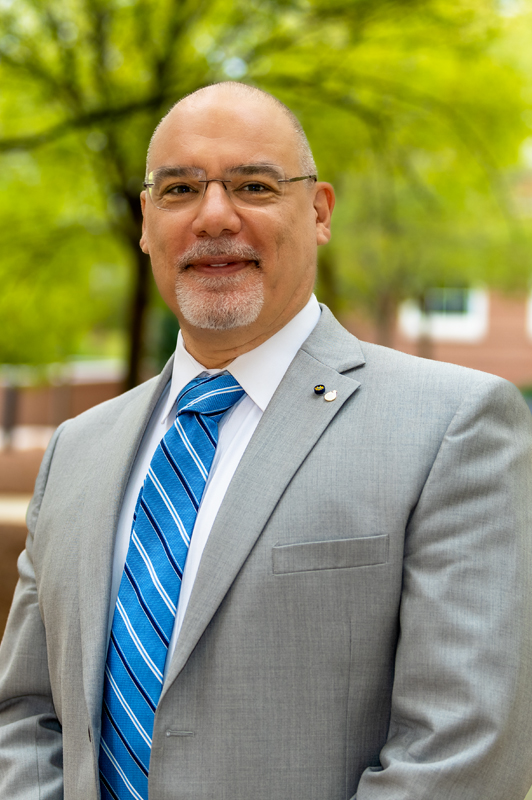 Majdalani
Joseph Majdalani, department chair in Auburn University's Department of Aerospace Engineering, is the recipient of the 2015 American Institute of Aeronautics and Astronautics (AIAA) National Faculty Advisor Award.
The award is presented to a faculty member who has made outstanding contributions as a student branch adviser in local, regional and national activities. Nominated by the Auburn University student branch, Majdalani earned the national recognition for "unwavering devotion to student success in the AIAA southeast region, yielding eight regional and two national AIAA awards."
"Dr. Majdalani is a dedicated, hard-working faculty adviser in Auburn's Department of Aerospace Engineering," said award nominator David (AJ) Pollard, a senior in aerospace engineering and Auburn's AIAA student chapter president. "He has made an enormous impact on my college experience and on the Auburn Aerospace Engineering program and the AIAA Student Chapter."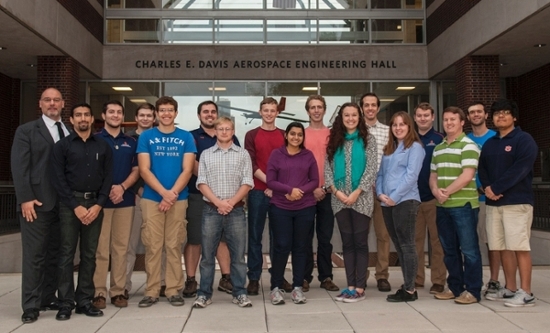 Majdalani with research students
Majdalani has participated in several outreach activities sponsored by AIAA, NASA, the American Society of Mechanical Engineers and the National Science Foundation by promoting participation in the University Student Launch Initiative, the Auburn University Rocketry Association and the Design/Build/Fly competition.
Majdalani is the first Auburn University AIAA faculty adviser to receive this award. He previously won the greater Huntsville section's 2014 Konrad Dannenberg Educator of the Year Award in recognition of outstanding service to education and promotion of math and science within the community. In 2013, Majdalani received the AIAA Special Award for "graduate student mentorship that has been consistently outstanding for more than 10 years."
Majdalani will be honored at the AIAA Science and Technology (SciTech) Forum in January. SciTech is the world's largest event for aerospace research, development and technology.
For more details about this award, please click here.