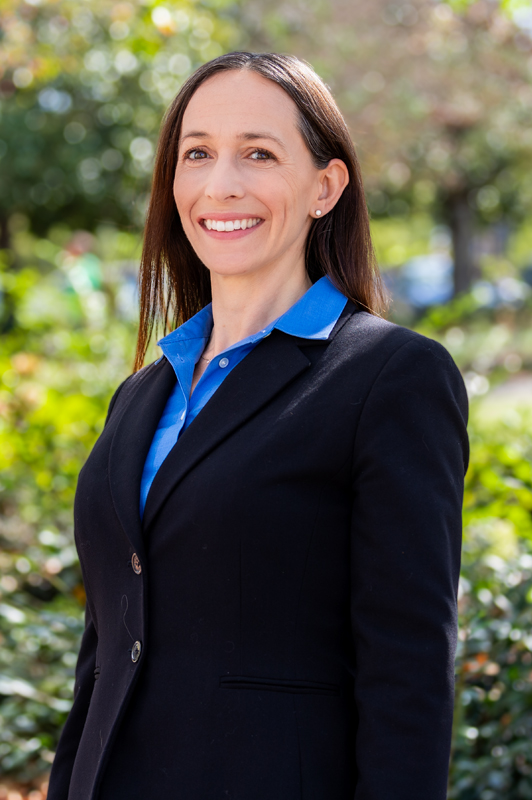 Elizabeth Lipke, assistant professor in Auburn University's Department of Chemical Engineering, has been named among the nation's brightest young engineers and invited to attend the National Academy of Engineering's (NAE) 20th annual U.S. Frontiers of Engineering symposium.
Lipke, among 82 engineers from around the country, will gather in September at the National Academy's Beckman Center in Irvine, Calif., to discuss cutting-edge developments in four research areas: next-generation robotics, frontiers in materials for batteries, shale gas and oil, and technologies for the heart. Engineers from industry, academia and government will participate in the discussion, which is expected to influence national policies in science and engineering.
Participants were nominated by fellow engineers and organizations and selected from nearly 300 applicants. Judges evaluated each nominee's research and technical performance in a variety of engineering disciplines. The College of Engineering has been actively involved with the NAE program. In 2010, Mark Byrne, Daniel F. and Josephine Breeden associate professor in the Department of Chemical Engineering, chaired a session at the NAE symposium, and Virginia Davis, graduate program chair and Sanders associate professor of chemical engineering, was selected to attend the NAE symposium in 2011. In addition, Steve Duke, associate dean for academics and alumni associate professor of chemical engineering, and Mario Eden, department chair of chemical engineering, have each attended and presented at the Frontiers of Engineering Education program. 
"This is not only an honor for Elizabeth, but also a great opportunity to network with fellow professionals and appreciate how engineers impact the world daily," said Christopher B. Roberts, dean of the College of Engineering. "Elizabeth has truly earned this national recognition, and she is a perfect representative for Auburn Engineering," Roberts said.
Lipke has earned several research accolades including the National Science Foundation Early Faculty Development program award and the Auburn Alumni Engineering Council Research Award for Excellence.