The Auburn University Student Chapter of the American Society of Civil Engineers was the first ASCE Student Chapter founded in the Deep South and one of the first in the nation. Since our founding in 1921 we have been a leader within the ranks of ASCE Student Chapters and on Auburn University's campus. With a membership of over 60 students and growing, we are among the most active engineering societies and we hope to connect with you soon.
The objective of this Chapter shall be to promote the development of the professional consciousness, give an opportunity for civil engineering students to become acquainted, and encourage students to practice working together effectively. Furthermore, the Chapter shall promote a spirit of mutual congeniality and provide friendly contact with the engineering profession. The Chapter shall encourage lifetime ASCE membership, present a good image of civil engineering, and encourage undecided engineering students to pursue a career in civil engineering.​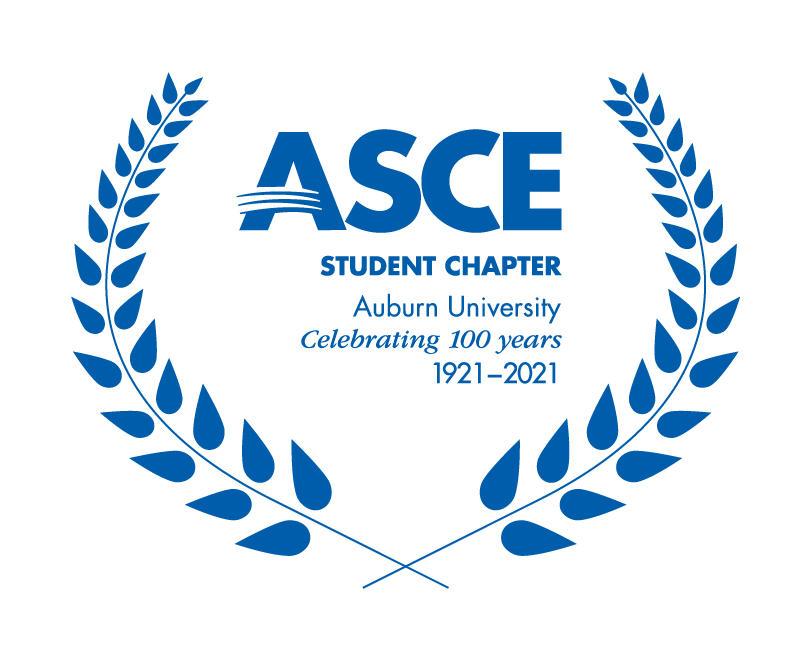 The Auburn University Student Chapter is happy to be celebrating its centennial anniversary this year. Here's to the next 100 years!


If you would like to donate to our chapter, please follow the link below.