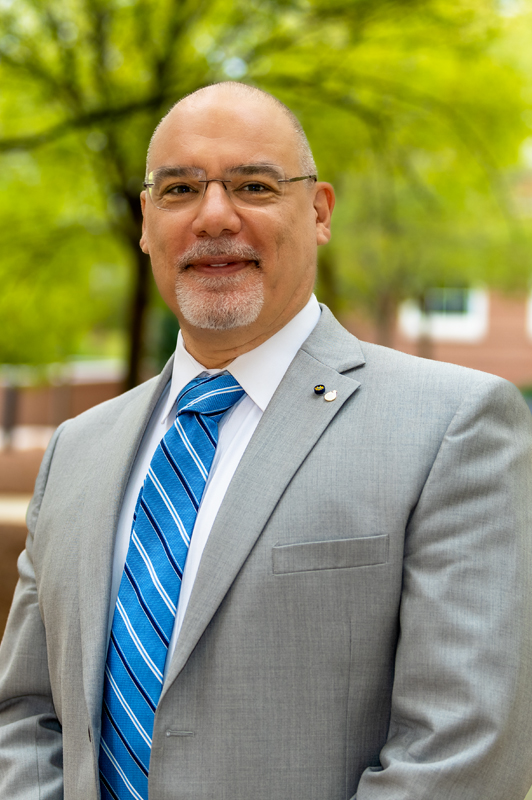 Joseph Majdalani, Auburn Alumni Engineering Council endowed professor, has been named chair of the Department of Aerospace Engineering. He succeeds John E. Cochran who retired in June 2013 after 20 years of service in that position.
"Auburn's Department of Aerospace Engineering is one of the most prominent in the Southeast and has distinguished itself by the exceptional quality of its faculty and graduates. It is truly an honor to join this uniquely capable group, whose unwavering commitment to our nation's mission toward space exploration and aeronautical innovation is widely recognized," says Majdalani.
Majdalani is the recipient of the Zarem Educator Award in Astronautics from the American Institute of Aeronautics and Astronautics (AIAA), the Higher Education Incentive award from NASA, the Solid Rockets Best Paper award from the AIAA, and the Faculty Early Career Development award from the National Science Foundation.
He has also served as the AIAA chair of education and vice chair of the hybrid rocket technical committee. Before arriving at Auburn, Majdalani was a professor of mechanical and aerospace engineering at the University of Tennessee.
Majdalani's research interests include advanced propulsion concepts, unsteady fluid dynamics, acoustics, and hydrodynamic instabilities. He earned both his master's and doctorate in mechanical engineering from the University of Utah.
"We are excited Joe has been named as chair of aerospace engineering. With his teaching and research experience, he is well-equipped to establish a new era as he builds on John Cochran's legacy. I am eager to see this department continue to grow and expand under his guidance" said Christopher B. Roberts, dean of the Samuel Ginn College of Engineering.
To learn more about Majdalani and his experience, please visit his website at: http://eng.auburn.edu/users/jzm0052/