100+ Women Strong Study Abroad Award
About
The 100+ Women Strong Study Abroad Award recognizes engineering students who participate in one of the college's study abroad programs. A stipend is awarded to assist in the study abroad experience.

Eligibility
Currently enrolled women engineering students, sophomores and above.  

One year or more of study remaining upon return to Auburn University.

Cumulative GPA of 3.0 or greater                                                                                       
Funding
Two to three scholarships are awarded annually.

Funding is contingent on the characteristics of the proposal, uniqueness of the cultural experience, location and length of time.

Some proposals receive full funding while others are partially funded; in recent years awards ranged from $1,500 to $5,000.
Application deadline

In addition to completing AUSOM, applications for this Award are due by February 15th.
If you have any questions about the online nomination process, please contact Heather Conner at  connehd@auburn.edu, or Angie Lemke at  lemkean@auburn.edu. 
To learn more about Auburn Engineering's 100+ Women Strong program, please visit here.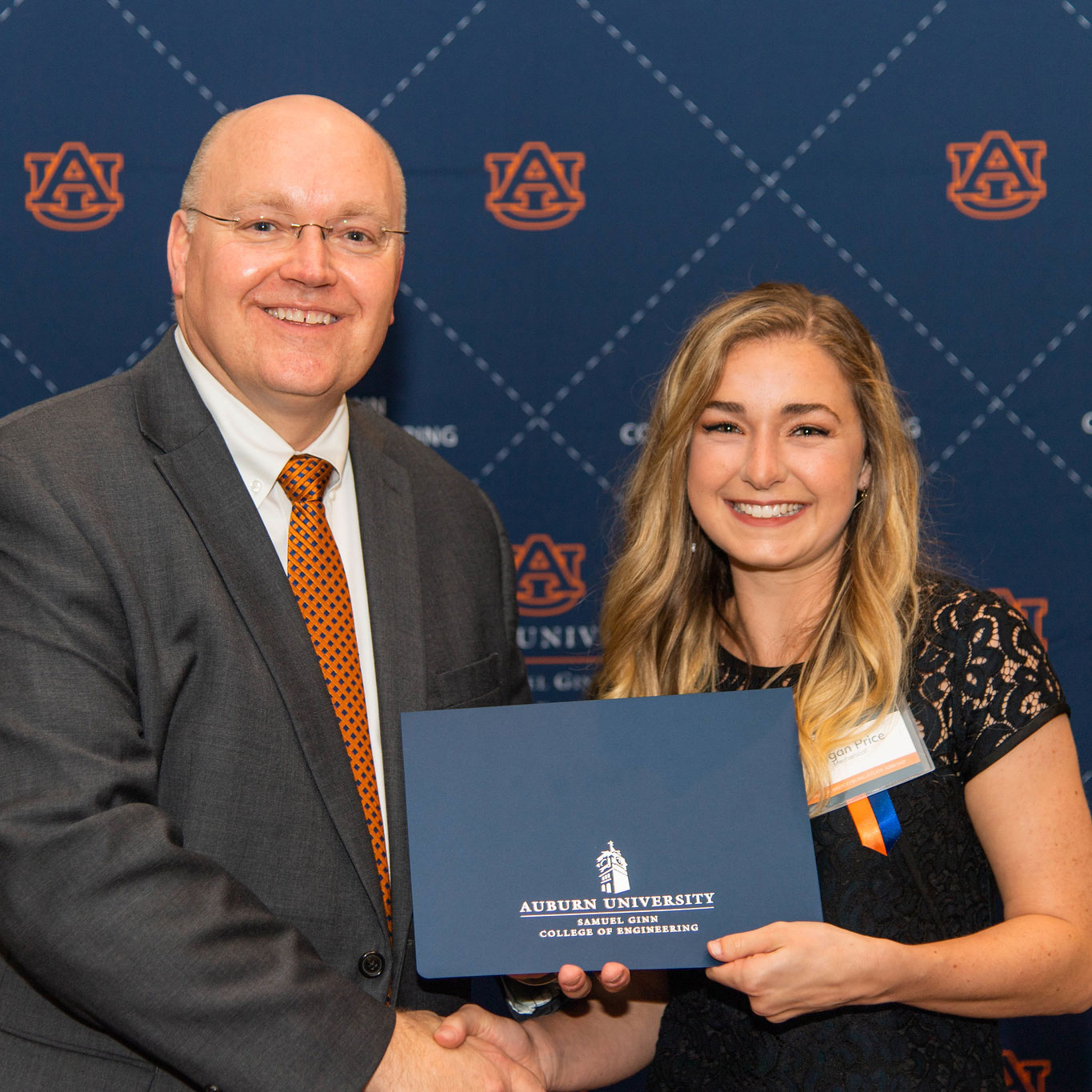 Morgan Price, a graduate student in mechanical engineering, received a 100+ Women Strong Study Abroad Award. She is pictured with Dean Christopher B. Roberts.